[Solved]

feline king stat
the feline king have less p atack than kai the cat, its lvl 78 went it must be 80, and the skill spining slash (aoe skill) dont finish casting it and no doing dealing damage
(this server stats)
this its the stats i see looking for info (not sure if its interlude or hellbound, but i think they never changed stats)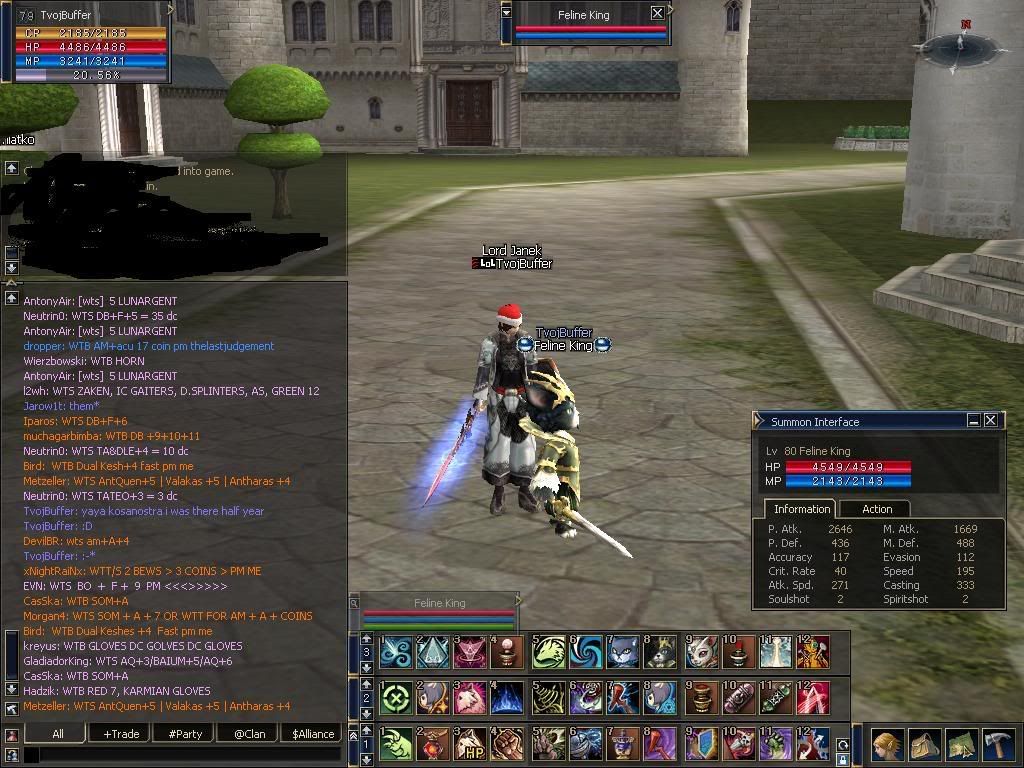 The AOE skill have been fixed a few days ago.
The level will be fixed on next restart.
The stats is some more delicate topic as we have been unable to find evidences of which are the right stats for interlude, and each l2off/l2j/npdata we check is different.. same happens with other 3d job sumons like magnus the unicorn, we hope we'll be able to do something soon.
Apologies for the inconveniences
Best regards